In general, the Imam Khomeini Airport Customs clearance is suitable for low volume goods
Goods that are in urgent need of clearance are also cleared through this customs office.
Imam Khomeini Customs is one of the most active customs in the country.
Location for Imam Khomeini Airport clearance
This customs office is located on the Tehran-Qom highway.
Its more precise location is 2 kilometers south of Tehran.
Its proximity to the country's transit highways is one of its benefits, which makes transportation much easier.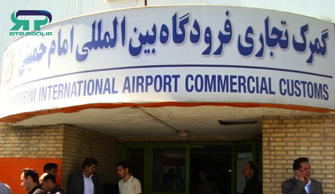 Imam Khomeini Airport Customs clearance requirements?
First, air imports include low volume and low-weight goods.
Goods that need immediate clearance.
Note: Importing heavy-weight goods by air involves very high costs.
Benefits of Imam Khomeini Airport Customs Clearance
Since the goods are loaded to clearance, the clearance duration in this Customs is much shorter than other methods.
At Imam Khomeini Customs, you can complete your clearance process as quickly as you can if you have completed all the documentation and followed all the rules.
It has cold storage with a very high capacity for goods that can easily store perishable goods.
It is the country's largest air border, operating round the clock.
Airport customs warehouses
For customs clearance, Imam Airport requires warehouses to hold goods until clearance.
The benefits of these warehouses include:
These warehouses provide customers with convenient facilities for better storage of goods that have entered the country and are should be cleared soon.
All of these warehouses are fully secure and modern.
Another important issue in these warehouses is having high ceilings for easier storage of goods.
Documents required for clearance at Imam Khomeini Airport
For customs clearance, we need to prepare a series of documents, as follows:
Bill of lading
Warehouse Receipt
Proforma Invoice
packing list
Certificate of Origin
Types of goods for clearance
In general, we have 3 types of good for Imam Airport clearance, as follows:
Authorized(Permissible) goods: Goods that have no barrier to import and clear in the country and can be easily imported and cleared.
Conditional Goods: These include items in which the import and clearance of goods are entirely subject to a set of rules and regulations. Otherwise, it is not possible.
Prohibited goods: Includes goods which are not possible to import or clear.
Imam Khomeini customs areas
For Imam Khomeini Airport customs clearance, it is divided into 6 areas:
Area One: Commercial
Area two: commercial
Area Three: Parcels and Postal Packages
Area Four: Passenger Affairs
Area Five: Mehrabad
Area Six: Specialized Oil Customs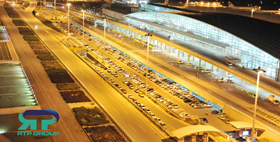 Step for Imam Khomeini customs clearance:
For this purpose, you first need to load the goods from the origin and send them to the destination.
The goods cross the Iranian border by air and land at the Imam Airport Customs.
The goods are then stored in equipped warehouses of the customs until the legal procedures are completed.
The process is basically that the goods arrive at Imam Airport in two to three days.
If all the documentation is provided, you can clear your goods in 2 to 3 days.
Upon expert approval and payment of customs fees, a license is issued and delivered to the clearing agent.
As you proceed, you can clear your goods from this customs office
With over 17 years of import and clearance experience, we can assure you of the best service. In addition to clearing the airport, we also clear the goods from the following customs.
Bandar Abbas customs clearance
We have specialized and experienced forces to provide you with special services for Imam Khomeini Airport clearance:
Zero waste of time and as fast as possible
No extra cost
Just contact us with our contact numbers in contact us section and get the best advice from our experts.